We are John, Marcel, Helga, Robin, Bernard, Jeanette and Joep. Seven people with different backgrounds and expertises, but with one common goal: empowering growers. We are Yookr. Our roots are in horticulture. We have green thumbs and speak the same language. We are driven by three core beliefs:
Data is the future, but data has to work for you. Not the other way around;
People and digital systems can learn from each other;
Digitization provides real-time data with which you can make better decisions immediately.
Together with our growing community of growers and crop advisers, we work hard every day to create a sustainable, secure and nice future for growers. The grower is in control, that is and will remain the core of our collaboration.
We aim for more control and freedom for growers. We use data to improve the strength and knowledge of growers.
With wireless sensors and our smart software platform, we give you the tools to improve your cultivation. However, in the end it is not only about your plant, but also about you as a grower. Together we use your data to make your life easier.
You know you can calculate with data, we show you that you can count on it too. We teach you to trust your data. And your data remains your data. We are committed to a data-driven working method for growers. Because it is undeniable that growing with data is the future.
Let data help you in the way you need it. With data you can learn, become smarter and improve your cultivation every day. Data can also help you achieve other goals:
More peace of mind, confidence and time due to 24/7 insight and smart alerts;

Growing more successfully in a different way, for example without crop protection;
Earn more by cutting costs and increasing margins.
This is just the tip of the iceberg. Request a meeting without obligations and together we will discover how we can improve your cultivation and make your life more pleasant. With Yookr you discover a world of new possibilities. And the sooner you get acquainted with data, the more you will gain from it.
We make data transparent for growers who want to lead the way. Challenge yourself and activate your digital sixth sense.
John van Helden
Owner & Consultant
Marcel Steegh
Owner & technical product developer
Helga Leenstra
Project administration & support purchasing and sales
Robin van Albada
Data analyst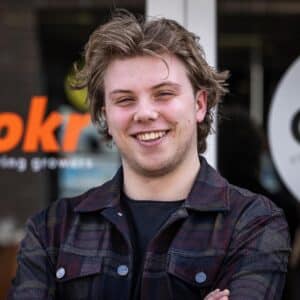 Bernard Jenniskens
Engineer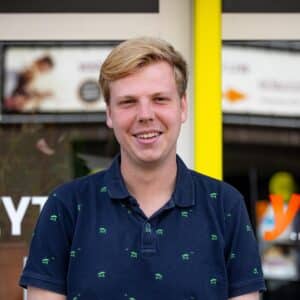 Joep Derix
Intern Mechatronics
Jeanette Maas
Intern International Business
Do you want to lead the way and gain insight into your processes with the help of data? Or do you want to discuss the possibilities and benefits for your field or greenhouse? Please do not hesitate to contact us. We are happy to meet you without obligation.