SABER PRINT is a cross-border collaborative project aimed at investigating the potential impact of smart (bio) sensors on the process industry of the future.
Digitization of production processes
Digitization of production processes will shape the industry of the future. Constant monitoring of industrial processes by "smart" machines will lead to a more efficient and sustainable production process. SABER PRINT is a public-private partnership between Ruhr-Universität Bochum, Maastricht University, Garlock GmBH and Yookr BV. Within SABER PRINT, the potential role of smart biosensors in shaping the digital process industry will be investigated. Smart sensors will be developed with the aim of integrating them into existing industrial processes. In this way, various crucial chemical parameters can be controlled. In addition, other machines in the production line can be informed to adjust the industrial process based on changes in the observed parameters.
The central innovation that will be developed within SABER PRINT is a prototype sensor for controlling and monitoring industrial processes. This sensor will be able to communicate with other devices through an IoT web application. The sensor design will consist of a flexible sensor sticker that can be directly integrated into, for example, gaskets. This makes online monitoring of industrial processes immediately possible.
Synthetic receptors will be produced and integrated into sticker-based electrodes. Thus, the sensor is made selective for desired analytes, such as glucose. The sticker is linked to an electrochemical readout platform, so that users can monitor the concentration of analytes in industrial processes in real time. As a result, the production process can be more strictly controlled. This lowers installation and maintenance costs and improves overall productivity in the process industry.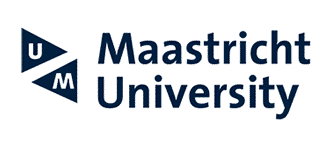 Do you want to lead the way and gain insight into your processes with the help of data? Or do you want to discuss the possibilities and benefits for your field or greenhouse? Please do not hesitate to contact us. We are happy to meet you without obligation.